With season two of 'Dark Winds' wrapped at Camel Rock Studios, the first tribally owned film studio navigates industry standards and Indigenous sovereignty
The entrance has the look of a David Lynch location—a Southwestern version of the Silencio from Mulholland Drive, or the midcentury-tinged Slow Club in Blue Velvet. Red and yellow tubes of unlit neon hang at self-determined angles from the doorway. But as in a Lynch movie, the creative, political and symbolic possibilities waiting just inside the arching doors of Camel Rock Studios are both consuming and complicated in ways not immediately visible.
Principal photography for the second season of AMC's George RR Martin/Robert Redford-produced Dark Winds wrapped weeks ago, but the former bingo hall is still filled with many of the show's most recognizable sets—including several '70s-styled interiors and a full-size hogan. Production assistants crisscross the atrium, scanning the space for unapproved arrivals. Anyone allowed past their patrol must keep phones and cameras tucked away, as AMC and Tesuque Pueblo each have their own concerns about what outsiders see of their sphere. And curiosity about what's going on inside the country's first tribally-owned film studio is spreading.
"I had tour buses that stopped at [the] Valero [gas station across the street]," says Peter Romero, studio stage manager, who notes the facility is never open to the public. "They called the Camel Rock Studios number. Like it's Universal Studios."
Read the rest at the Santa Fe Reporter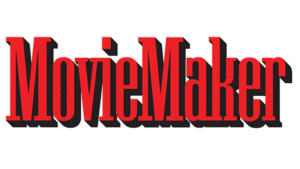 If we made a list of the Most Obvious Places to Live and Work as a Moviemaker, New York and Los Angeles would lead it every year. They're the film capitals of the world, unmatched in influence, opportunity and legend. So years ago, we retired them to our Best Places to Live and Work as a…
Read More